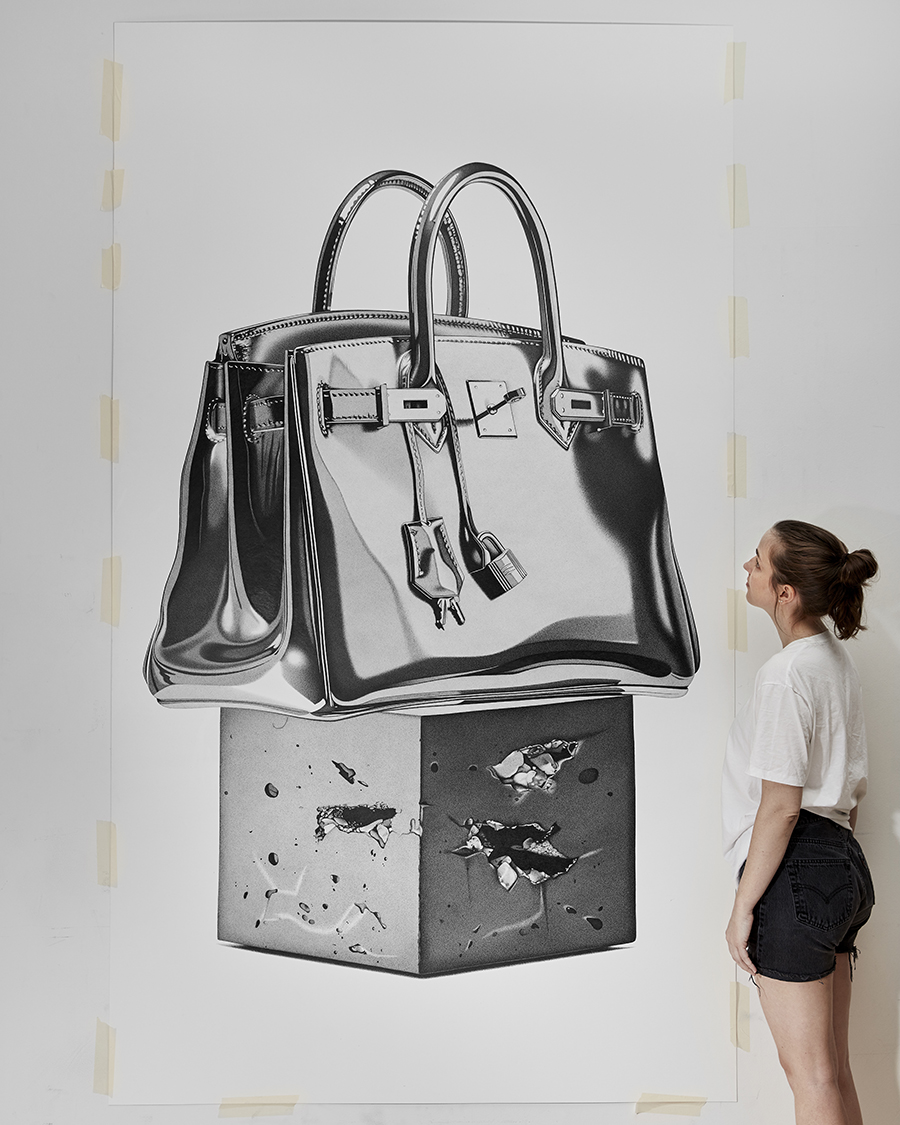 New York-based Australian artist, CJ Hendry is dipping again. After her famous work based on dipping a pair of Nike Air Mags in black paint, hand-drawing an image of it, and then auctioning the image to charity, CJ has now been playing with liquid bronze.

She's now dipped iconic items – including a headless Barbie, Beats headphones and a Hermes Birkin bag – plus assorted other pleasing shapes, such as a Coca Cola bottle and a balloon, in liquid bronze.

Then she's mounted the now-metallic items on concrete plinths, elevating the treasured objects to a trophy-like state. Then she's photographed them.

And only after that she's started the painstaking work of actually putting pen to paper. She has drawn each image meticulously by hand in black ink.

The reflective, metallic surfaces of the items allow CJ Hendry's incredible unique talent of capturing light and shadow with only a black pen.

The images look like hyper-realistic, large, black-and-white photos but they are much more than that. Each piece is an individual, one-of-a-kind piece of art that has taken tens of hours to create.

The new Bronzed Trophy Series will be exhibited in New York the first week of November 2016. The location will be revealed for the first time on the opening day of the exhibition.

More information about CJ Hendry, her work and previous exhibitions can be found here:

You can watch her draw live 24/7 here:
CJ Hendry is represented exclusively by The Cool Hunter. Contact us at [email protected]
CJ Hendry is exclusively represented by thecoolhunter)