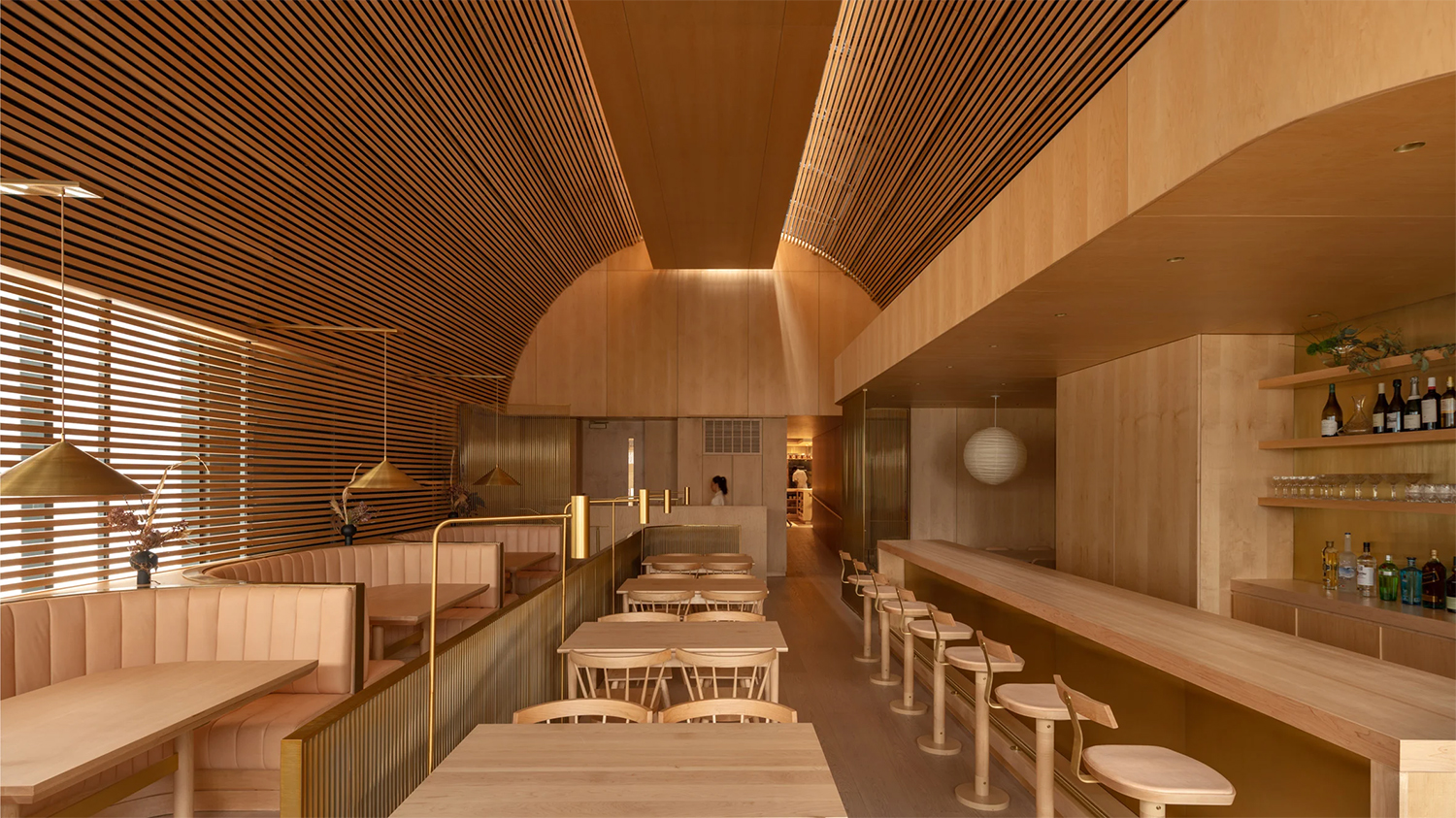 Toronto-based restaurateur Matty Matheson is known for many things but subtlety is not one of them. He swears, huffs and waves his hands, and his many tattoos, beanie cap and unkempt beard, he looks slightly dangerous. And it is obvious that he likes it that way. Matty Matheson is a brand.
But there is one important thing for which you cannot blame him and that is lack of passion. His infectious enthusiasm and fervour for his latest restaurant Prime Seafood Palace in Toronto's West Queen West is both delightful and genuine. And, in a way, the new restaurant is off-brand for Matheson. And he likes that, too.
For six years he and architect Omar Gandhi have worked on every little detail of the restaurant that serves not just seafood but also steaks and an ambitious menu of vegetables.
Matheson admires iconic steak houses, but he also has an affinity for basic family restaurant chains including the Canadian The Keg. But the most palpable features of his latest restaurant are based on his memories of his grandfather's Blue Goose restaurant, still operating in Prince Edward Island. Matheson himself was born in Saint John, New Brunswick 40 years ago.
He also selected an architect that is not known for restaurant design. His choice, Omar Gandhi, is a fellow Maritimer based in Halifax, Nova Scotia, and Toronto. Together, before deciding on anything at all, they wanted to scrutinize and analyze each aspect of the restaurant from their individual and common perspectives, and infuse their reverence of artisanship, exquisite quality and warm, welcoming comfort.
But the comfort of Prime Seafood Palace is far from that of a comfy greasy spoon. Instead, its welcoming ambiance is created by an elegant mix of Maritime, Scandinavian and Japanese minimalist design. The key components are wood, leather and brass. Each material was chosen for its propensity to accumulate a lovely patina that will eventually create a sense of ageless beauty.
And as Gandhi is quick to point out, in the end, the key player is light. The way the light is diffused by the brass screens and horizontal maple slabs evokes an atmosphere of warmth and an ever-changing mood.
The square building itself is a non-descript red-brick barn that is now painted white with black rims. Inside, the most striking attribute is the heigh of the main space emphasized by a huge barrel vault made of maple wood slats weighing more than 900 lb in total.
The airy space configuration includes four booths, a few tables and a bar. In addition, there is what Matheson calls The Cottage, with its wood-burning Jotul stove stacked wood and lambskin-covered chairs.
Every item is either custom-created for the restaurant, or sourced specifically to fit the design criteria. Custom furniture was created, for example, by Coolican & Company and custom pendant lighting by Concord.
Matty Matheson is known as the winner on TV Show Burger Wars, for hosting Matty and Benny Eat Out America with record producer Benny Blanco, and his Viceland cooking show It's Suppertime!. He also has two New York Times-bestselling cookbooks, and two other restaurants, Matty's Patty's and Fonda Balam both also in Toronto's Queen Street West area. In addition, he has an online store, matheswoncookware cookware line and popular YouTube and Instagram accounts. He is involved with several cooperative endeavours, creates pop-ups for fun and for profit, and is a frequent guest on TV shows including Jimmy Kimmel Live! and cameo in catfishing adventures with Bon Appetit's Brad Leone. – Tuija Seipell