Celebrated Dutch architect and Pritzker Prize laureate (2000) Rem Koolhaas is not known mainly as a designer of private residences. However, the ones he has designed have become iconic. His famous private residence projects include the most recent three, all of them completed more than 30 years ago: the Maison à Bordeaux (1998), Dutch House (1995) and Villa dall'Ava (1991).
The recently completed Austrian House, located on a minuscule 40-foot-wide (12 metre) sloping site by the Zeller See, or Lake Zell, in the Austrian Alps, will undoubtedly settle in the iconic category as well..
The 78-year-old architect, founder of Office of Metropolitan Architecture (OMA) and professor of urban design and architecture at Harvard University, has throughout his career expressed strong convictions about large issues that affect societies, including climate change, democracy and innovation.
And in his design work, be it private houses or massive public and private developments, his strong vision has always been expressed in strong design.
In the Austrian House, the main challenge – and opportunity, if you are Mr. Koolhaas – was the tiny site that slopes down toward the lake. Working closely with the owner and with OMA's Frederico Pompignoli who was also the lead architect, for example, in OMA's Fondazione Prada project, Koolhaas tackled the challenge with a decisive and startling solution.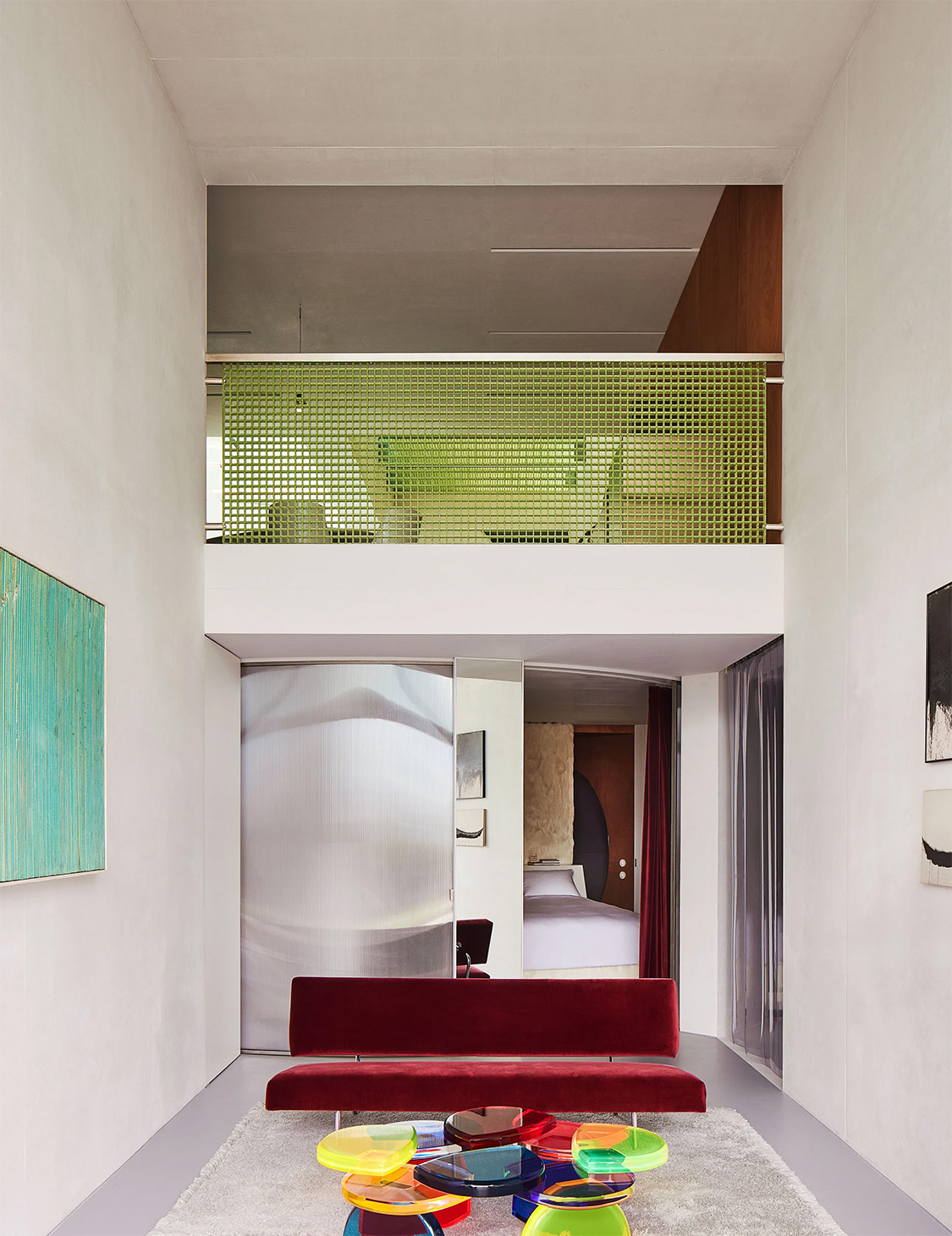 Perhaps the fact that the owner described his site as "unbuildable" at a dinner with Kooolhaas was the trigger that Koolhaas needed. His plan for the house is a 3,000 square foot (279 sq. metre) angular white structure that appears to climb up the slope. When the area is carpeted in snow, the house disappears from view almost completely.
On the 40-foot site, the local building code required 13 feet of setback on each side, leaving space just for a narrow tower-like structure with much of its space situated inside the hill. A highly curated palette of materials, an exquisite lighting program and innovative solutions in terms of doors (sliding, pivoting, retreating), windows and staircases, take full advantage of all available space while maximising natural light and sight lines toward the lake.
In the bathroom, for example, two floor hatches open to reveal a bath and shower hidden below floor level to preserve the view.
All of the technology and innovation, however, doesn't make the house feel like a cold technology experiment. Rather, and mainly because of the sparce palette of colours and materials, it feels like a calm and balanced home, and at the same time a sculptural and bold response to the unbuildable site challenges.
Rem Koolhaas established his Rotterdam-based Office of Metropolitan Architecture or OMA www.oma.com in 1975 with Elia Zenghelis, Zoe Zenghelis and Koolhaas's then-wife, Madelon Vissendor. One of his students, Zaha Hadid, joined later.  Currently, OMA has additional offices in Hong Kong, New York, Australia and Doha. OMA's famous projects include the Seattle Central Library, Qatar national Library, Central China Television Headquarters, Prada Beveerly Hills and New York, and Fondazione Prada in Milan.
Zeller See or Lake Zell is a four-kilometre-long (2.5 mi) and 1.5 kilometres (0.93 mi) wide freshwater lake in the Austrian Alps. It has spectacular views of the Alps and at wintertime, it freezes completely. Tuija Seipell
Images Pernille Loof and Thomas Loo