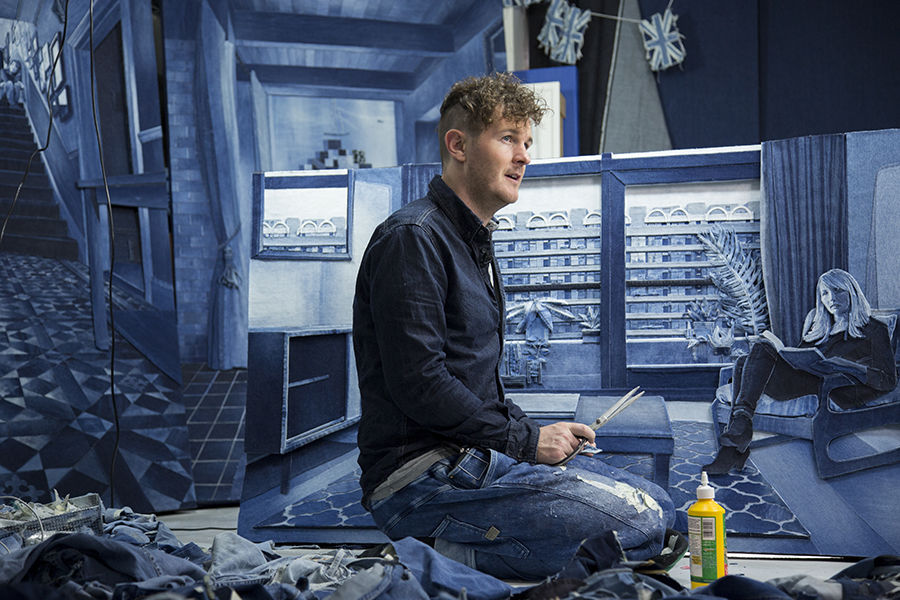 Not many things leave us speechless, but we do find ourselves without the right words to describe the work of Ian Berry, formerly known as Denimu.

To call it denim art just doesn't do it justice. Sounds too crafty, too much like old ladies' hobby of quilt-making.
Although he does create pieces of visual art by using recycled denim clothing, the pieces are far from any semblance of patchwork.
The British-born artist has created portraits and street scenes, but we love the latest collection entitled Behind Closed Doors. 
In these large-scale pieces, Berry captures the feeling of loneliness and isolation in our everyday lives. He captures a moment of life with no special drama, yet the images carry an emotional weight.
Somehow the fact that the pieces are made of jeans adds to their significance, their everyday-ness and their truthfulness. There's something irresistibly honest and direct in them.
A sizeable selection of Ian Berry's work is currently on show in London at the Catto gallery at 14 Percy Street. Tuija Seipell.